Star Wars themed and modded guitar pedals come from Loophole Pedals
Galactic Empire Edition comes to your pedalboard
If you're a guitar player, you probably started out with a few pedals; a tuner, delay, and a distortion pedal. You maybe even had a compressor, a chorus pedal or an overdrive pedal.
After a while, you looked down at your rat's nest of cables and pedals and realized the reason you weren't playing stadiums full of adoring fans was that you didn't have the pedals that allowed you to play Crazy Train, Smoke on the Water, or FREEE BIRRRDDD!
So, you started building out your pedalboard with the perfect signal chain.
You probably went to Line-6, Boss or even DigiTech pedals and after playing long enough, you moved up to the more expensive boutique pedals and the less mainstream brands.
Now, you have to tap-dance just to get the right sound for your guitar solo from 2:03-2:06.
By this point in your garage band experience, you have more pedals than you know what to do with and need to free up some space on your board. So, you start to sell the pedals you don't need and settle on the ones that gave you the sound you wanted rather than just trying to look cool with pedals that you probably don't even use.
Now, it's time for a facelift for those pedals. They're probably banged up and scratched and more than anything you probably wish they looked a little different.
Loophole Pedals recently came out with a new design to a dated Boss DD-20 delay pedal. For you Star Wars fans out there, they will dress up and rehouse your pedal in a Galactic Empire Edition.
When asked why the Star Wars theme, owner, and operator 27-year-old Mike Copeland said that a customer had put in a special order for a "Galactic Empire" DD20 rehouse a couple weeks before Christmas. So he worked with his graphic designer to design the pedal and that was it. He was just doing what his customer wanted.
And that's Copeland's approach. He wants to make the customer happy.
When asked about the name Loophole Pedals, Copeland said:
The idea originated with needing a "Loophole" in the pedalboard experience. I didn't want to pay $300 for a boutique drive pedal, but still wanted the quality of something that I could rely on to gig with. Loophole was founded on filling the need to bring great music gear at a price point that makes sense to dedicated musicians.
Copeland said he just kind of stumbled into the modding business.
"About four years ago I bought a pedal and the switches stopped working on it. I decided to open it up and fix it myself. I ended up frying it somehow and bought a replacement. I opened up the replacement and decided I was going to upgrade the stock switches. Ended up frying it too. Ironically, the process of failure lured me in and I've been hooked ever since."
Copeland hasn't let the learning part of modding stop him from launching his business.
Copeland said -
When I fried the second one, I bought 3 more in broken condition to repair them and resell. I've always had business ventures, from mowing lawns in middle school to flipping whatever I could find in my undergraduate college years. After frying a few pedals, I committed myself to studying electronics. Two years later, I launched Loophole Pedals and coincidentally also started studying for my MBA.
And since then, Copeland has launched Loophole pedals, which primarily focuses on modding and rehousing pedals.
For those of you who don't know what that means, modding is when you alter the original use of the pedal to make it do something it couldn't do originally. And rehousing, is where you take the guts out of the original pedal and put it into something new.
Take for instance the DD-20 Galactic Empire Edition Pedal.
The original DD20 by Boss looks like this: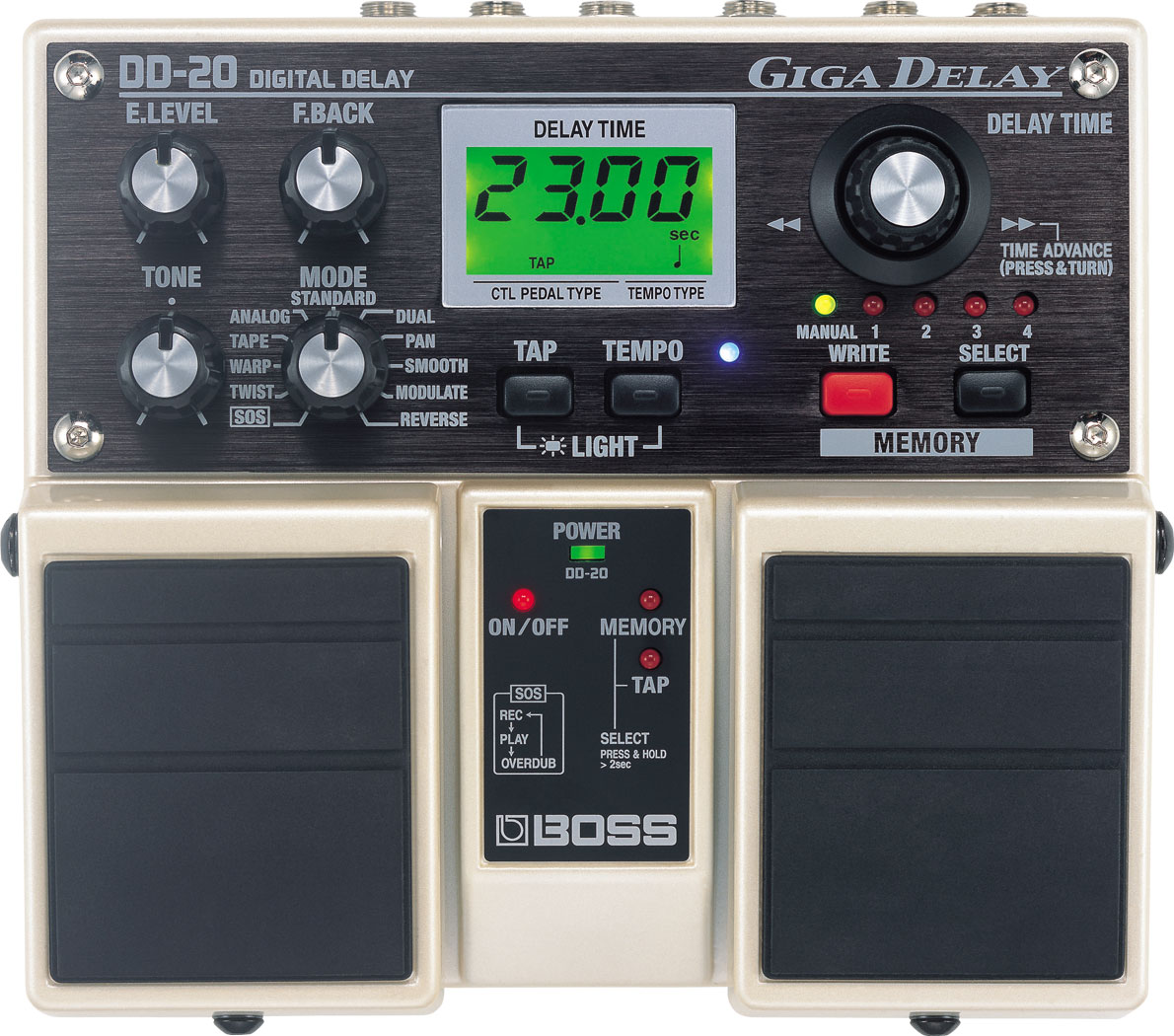 And the rehouse by Loophole Pedals looks like this
Now, looking at this, you can see it's significantly different. He added a tap tempo pedal to the case, so there's no longer a need to have an external tap pedal. He also added new LEDs and, in the picture at the very top of this article, you can see he changed the coloring of the light panel for the Galactic Empire Edition Pedal.
This upgrade isn't a simple task and requires skill to do.
Copeland said that he plans on releasing his own line of pedals this year and said that most of the ideas he came up with was from while he was modding other pedals for clients.
You can check out all of the mods and designs that Loophole Pedals has done here.
And if you don't see something you like, they take custom orders.