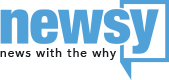 turnto23.com
National News Partner
People On Certain US-Bound Flights May Have To Check Electronics
People traveling to the U.S. from certain Middle Eastern or African countries may be asked to check in their electronic devices, according to a report by CNN. An official told the network this applies to anything bigger than a cellphone.
Sources say it's a reaction to intelligence gained in Yemen and that Al Qaeda has been working on bombs that use little to no metal.
Royal Jordanian Airlines posted a tweet laying out the electronics ban. The tweet was later deleted.
That tweet said the airline will now only allow cellphones and medical devices in-flight.
SEE MORE: The White House Promises A Court Battle Over Second Blocked Travel Ban
This isn't the first time the U.S. has taken precautions against bombs designed to look like laptops or CD players. In 2014, the TSA required passengers coming from some airports overseas to turn on their electronics to show they weren't explosives in disguise.
---
Trending stories at Newsy.com