UPDATE: In a statement released to parents, the Lamont Elementary School District said the "claim of a weapon on campus was unfounded." They went on to say that as a safety precaution students were returned to their classes "because there wasn't an immediate threat."
The KCSO released an update around 4:45 p.m. Thursday night that said in part: "Deputies responded and initiated an investigation. The investigation revealed a student told another student he had a firearm. That student alerted school officials who called the Sheriff's Office. No juveniles were found to be in possession of any firearms and no firearms were located on the campus. The allegations of the student in possession of a firearm were determined to be unfounded."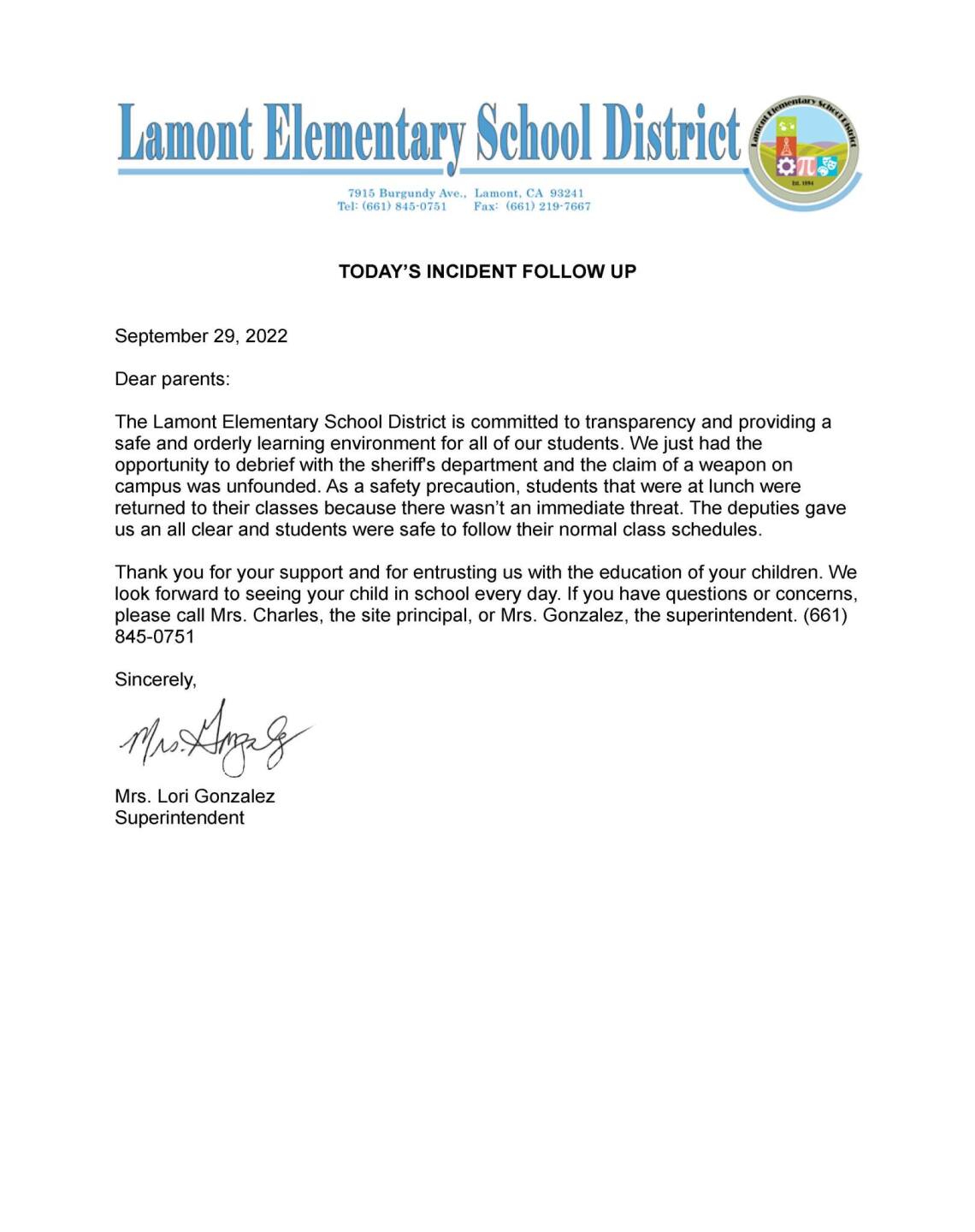 ---
The Kern County Sheriff's Office is investigating a possible case of a gun at a school in Lamont.
According to the KCSO, on Thursday morning at around 11 a.m., deputies were sent to Mountain View Junior High in Lamont after they received a call about a "possible juvenile in possession of a gun on campus."
An investigation is being conducted but no additional information was available at this time.
Anyone with information is asked to contact Kern County Sheriff's Office at (661)861-3110 or the Secret Witness Line at (661)322-4040.
This is a developing story. More information as it becomes available.
---
---