BAKERSFIELD, Calif. (KERO) — Low-income families who are eligible for cash aid through the CalWorks program receive an EBT card on which their aid is deposited. The cards look like any other bank card, and can be used anywhere EBT is accepted.
Last July, 23ABC brought you the story of a single mother who had her CalWorks benefits stolen, and lately, it appears that EBT scamming is on the rise again.
"The first time it happened, it shows right here," Bakersfield resident and EBT theft victim Nena Johnson points to her records, showing where her benefits had been withdrawn. "Lakewood."
$1,500 in CalWorks benefits had been pulled out of Johnson's account overnight. The itemized report the county sent her showed that her cash aid had been accessed in Lakewood, California. This left Johnson puzzled, because she hasn't traveled to Lakewood and she doesn't know anybody there.
That incident happened at the end of March. Johnson reported the unauthorized withdrawal immediately and got a new benefits card from the Kern County Department of Human Services. Her benefits were replaced a few days later and everything seemed fine.
However, the next time her EBT was due to drop…
"2 o'clock rolls around, it's gone. All gone," said Johnson. "18 dollars only."
This time, it happened between midnight and 2:00 am, which is when the county transfers benefits onto EBT cards. Once again, Johnson's benefits were accessed from somewhere outside Kern County.
"$1,000 in El Monte, California, and then they changed my PIN at 2:33 am," said Johnson. "Then they pulled out another $100 and $400, but these two are from a 7-11 out there."
Johnson says she can't explain how her PIN was changed. She says no one else knows her Social Security number, which is how the county authorizes PIN changes for EBT recipients.
Johnson says she's grateful for how fast the county was able to reimburse her, as she had to pay rent, but her main concern is that this will continue to happen, because it's making it hard for her to feed her children, as well as impacting her relationship with her landlord.
"He [the landlord] needs money too. I understand him," said Johnson. "Good thing he is willing to work with me and has, but there might be a time where he says it's not my problem."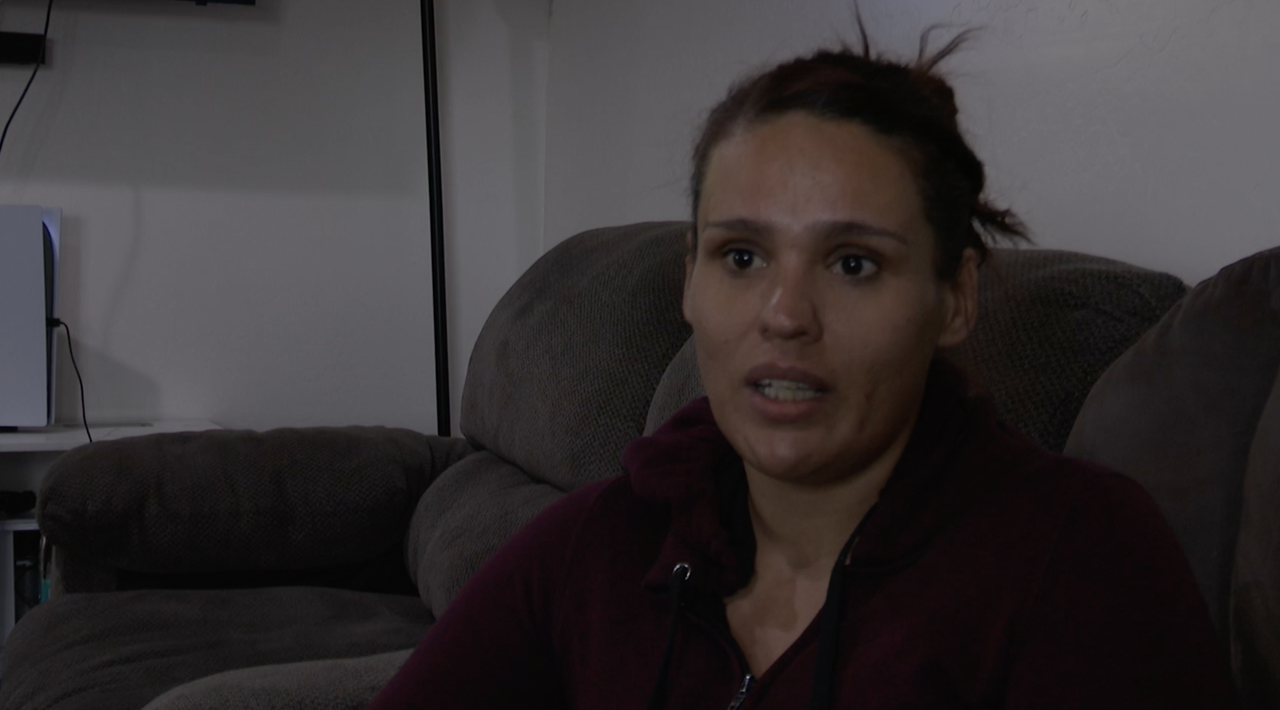 After going to KCDHS to file a report about the thefts, Johnson knows she's not alone.
"I'm in line, it's a big line. She comes out and says 'EBT theft?' and everybody goes," said Johnson. "Everybody goes over there."
It's not just Johnson's perception, either. The latest data from July 2021 through November 2022 shows the state had to reimburse $39 million in stolen benefits, in addition to the $3 billion initially distributed.
What this means is that the issue of EBT theft is not just impacting the people and families who depend on those benefits to make ends meet, but it impacts all Californians because it causes millions of taxpayer dollars to be lost at both the state and federal level, according to a report by CalMatters.
The California Department of Social Services says they are working with county agencies to gather data on the thefts and that they have multiple investigations open. One recent operation charged 16 people in an alleged EBT fraud ring.
During that operation, law enforcement found 339 illegally cloned EBT cards and more than $100,000 in cash.
Part of the reason EBT theft is so rampant is that in most states, including California, EBT benefits cards don't have the same level of security technology that other credit and debit cards have. To address this problem, California Governor Gavin Newsom has proposed a funding increase to put more security features on EBT cards in the 2023-24 state budget.
The state is also creating educational videos and a public awareness campaign to help people at risk take steps to protect their benefits.
---
---