ONYX, Calif. (KERO) — The Onyx General Store in Onyx, California has been open for 12 and a half years selling goods from candy to homemade beef jerky. However, this little piece of history is coming to an end now that the property is being sold.
The building itself has been around since 1861. With the town of Onyx only having a population of just over 450, tourists have become some of the more popular customers.
Signs have been posted all over Onyx informing residents that their store is closing down. The store is set to be completely closed by the end of April because the people who own the property it sits on have sold it.
Store owner Gaye Honeycutt describes the business as a "destination fun candy shop." The Onyx Store also carries toys, fresh-made sandwiches, and even has a built-in fireplace.
"You walk in and there's something about it. It wraps its arms around you. You can't quite figure out why, you just like it," said Honeycutt. "You feel good, and it's all the imperfections and the crookedness and the floors that are off."
The quirkiness of the Old Onyx Store has brought community members together, making lifelong partnerships along the way. Artist and longtime customer Kelly Pankey has been coming to the store since before it opened, and says she was happy to see an old piece of history being restored. So much so that she started a series of paintings featuring old community landmarks, including the Onyx Store. That painting is now the store's logo.
"I'm really sad," said Pankey. "I'm gonna miss this place a lot. I used to take drives out here just to come to the store. When I wanted to get on my motorcycle, I would just come here."
Although the store is coming to its final days, it's still drawing new visitors in. First time customer Hannah Whitthans says she didn't have too many expectations for the store, but says she's happy she got to experience it.
"When I got here, you know, there's cats that live outside, so the cats came running up to our car, and so that started off really well," said Whitthans. "It's just so, like, quaint and cute, and it's just so much cool stuff to look at here, too."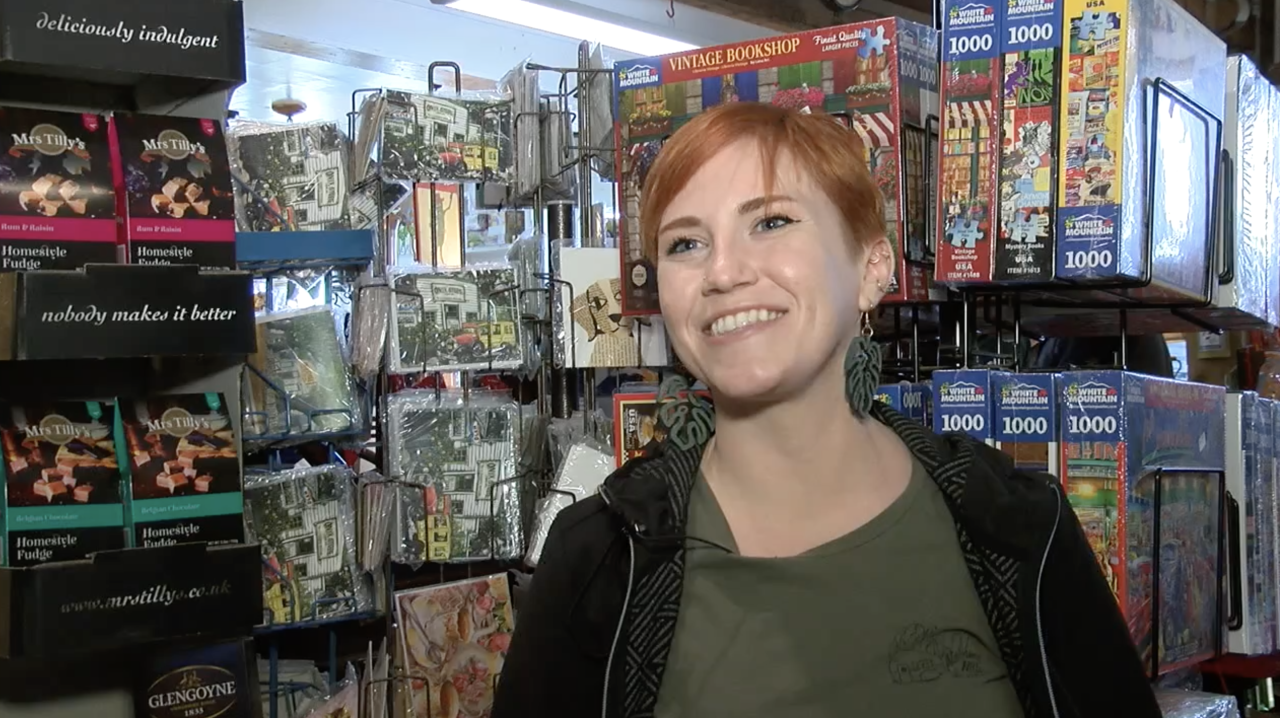 In light of the closure, Honeycutt says the store will have a weekend sale over the weekend of March 18 and 19 to move their products for the last time and help clear out the place. One of the things that will be available that final weekend are limited edition prints of Pankey's Onyx painting signed by both Pankey and Honeycutt.
Honeycutt says that while she's sad to close up shop in Onyx, she has plans for the future.
"I'm relocating to another state and I'm opening another store," said Honeycutt. "It'll be on a much smaller scale than this one, with more of the focus being on the tees [t-shirts]."
Honeycutt says the store plans to be officially out of the building by the end of April at the latest. She urges the public to stop by while they still can and purchase some of the unusual items only sold here.
---
---